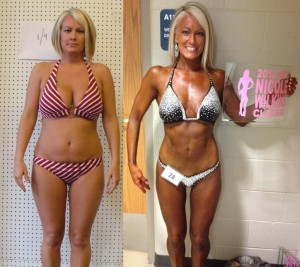 I'm excited to officially announce our new documentary "I Want to Look Like That Girl".  I'm still the coach and Stuart MacDonald is still behind the camera but this time our focus turns to Hope Carter.
Do you want to know what it really takes for a woman to get into fantastic shape like we see in Magazines?  Many myths about women's training will be exposed as you watch Hope travel through her amazing 6 month journey which culminates in an exciting finish onstage at a figure competition.
You do not want to miss the release of this fascinating new documentary.  Stay tuned!