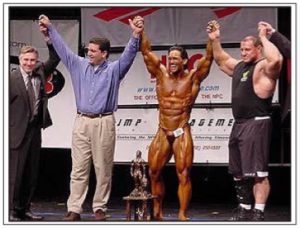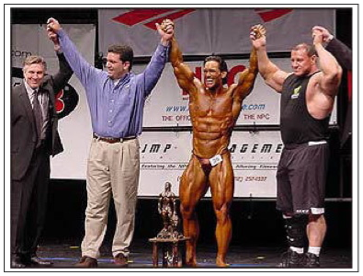 Ten years ago this weekend at the Tribeca Performing Arts Center in New York City my hands were raised in victory as I was named the overall champion at the NPC Team Universe.
I had many great moments in my bodybuilding career but you could say that was the most significant.  With that win I earned professional status with the IFBB which was my ultimate competitive goal from the time I started bodybuilding at the age of 16.   That night saw the realization of my dream and also the end of my competitive career as that would be the final time I would step onstage.
Achieving an IFBB Pro Card is very hard to do and exponentially harder when you are drug free.  For me it was a 13 year journey mixed with highs and lows.  Along with the great victories there were disappointing losses, obstacles and many sacrifices.   It was not easy but what great achievement is?
Today as I reflect on that weekend in New York City with great pride I say thank you to all who have supported me throughout my career.
On to the next one…….Believe.Achieve.