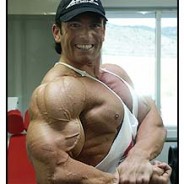 I recently received a request for chest training tips so here you go!
Here are my top training tips to help you maximize chest development.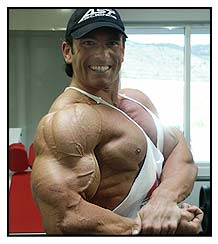 Keep the frequency low:
Train chest directly one time per week only.
Keep the volume low:
6-7  total sets for chest is plenty.
Keep the intensity high:
Use heavy weights in a 4-6 rep range.
Use basic free weight exercises as your primary movements:
Bench Press, Incline Press and Dips are my favorite!
My favorite chest workout:
Flat Barbell Bench….2 sets 4-6 reps (After warm-up)
Incline Barbell Bench…..2 sets 4-6 reps
(Weighted) Dips……2 sets 4-6 reps
Keep these tips in mind as you execute the SYSTEM and you will be well on your way to maximizing results!