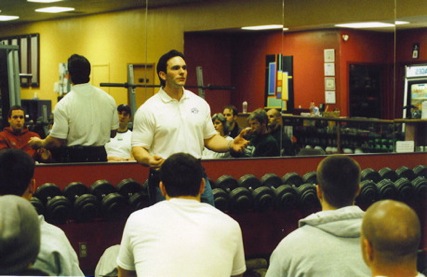 Jeff Willet engaging an audience in a recent seminar discussing the principles of Max OT
Jeff Willet has been involved in bodybuilding and fitness since 1990.  During his competitive career he won numerous titles including 3 national championships.  His most notable win was the 2003 overall NPC Team Universe Championship which earned him the elite status of IFBB Pro Bodybuilder.  For those unfamiliar with the sport, IFBB pro status is to bodybuilding what the NFL is to football.  Jeff also had the distinct honor of representing the USA on 3 national bodybuilding teams.  What makes Jeff's bodybuilding accomplishments even more amazing is the fact that he is a lifetime drug free competitor.  Reaching the level of IFBB pro drug free is almost unheard of in the current era of bodybuilding.
Recognized internationally as a health and fitness expert, Jeff's been featured in all major bodybuilding publications including FLEX, IRONMAN and MUSCLEMAG as well as on television in the Denver,Toledo and Detroit markets.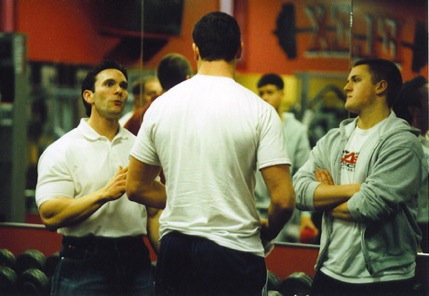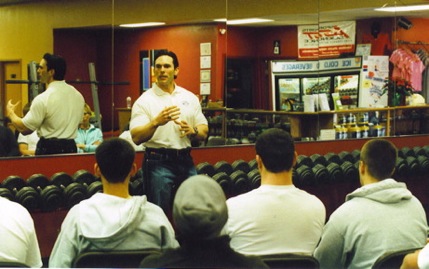 During his seminars, Jeff shares his unique experience and expertise that enabled him to become one of the greatest drug free bodybuilders in history.
Q&A Seminar Topics include:
• Max-OT
• Supplementation
• Max-OT cardio
• Nutrition
• Mental Strategies
• Pre-contest preparation
• General health and fitness goals
Contact us for more information or to schedule an appearance today.