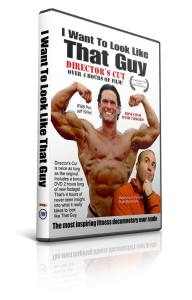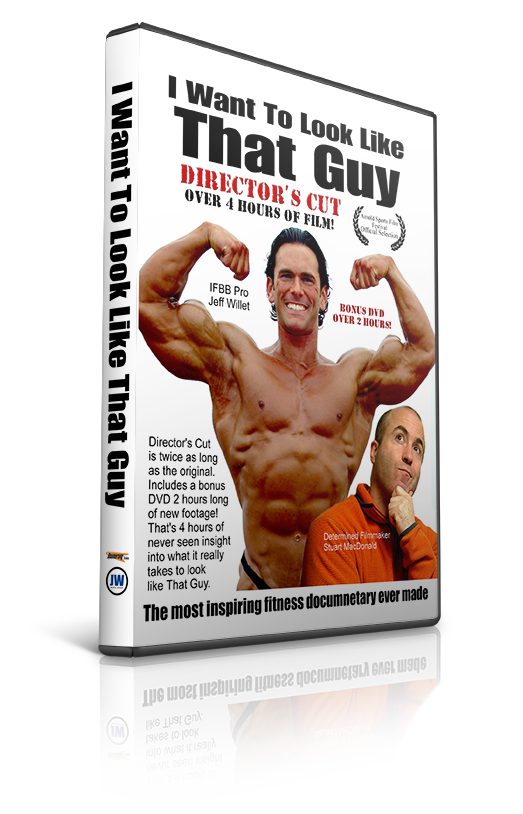 The  "I Want to Look Like That Guy"Director's Cut contains an additional hour of extended and never seen before footage that takes you even deeper into Stuart's mind as he struggles to look like "That Guy."
With Special BONUS DVD:
Includes conversations with Dr. Adam Coughlin and never seen before talks with Jeff Willet and Stuart MacDonald about mental strain, Jeff's retirement from competition and diet.  There's even some alone time with just Stu and his camera.
BONUS DVD also contains the critically acclaimed 15 minute film festival version that was an official selection in the Arnold Sports Film Festival.
In all that's over 4 hours of film with exclusive never seen before footage giving you rare insight into what it really takes to look like "That Guy."