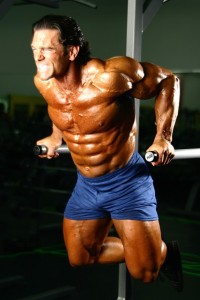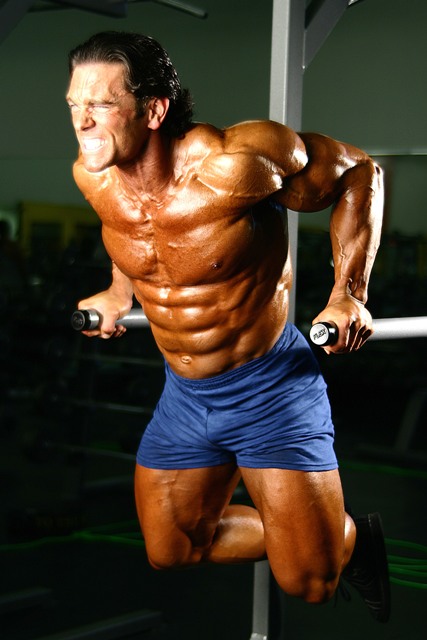 For those that can only make it to the gym 4 days a week I thought you might find it helpful to view a sample 4-day Max-OT workout schedule.
There is nothing special about this arrangement or any other Max-OT arrangement for that matter. You can group the body parts and the order of days in any number of ways and still be effective.
Here are some important principles to keep in mind when constructing your schedule:
Train each body part once per week.
4-6 reps for major body parts.
6-8 total sets for bigger muscle groups.
4-5 total sets for smaller muscle groups.
Select mostly free weight compound exercises.
Don't group large body parts together like chest and back or legs and chest.
Day 1 – Chest & Triceps
Flat Bench Press….3 sets 4-6 reps
Incline Bench Press ….2 sets 4-6 reps
Weighted Dips….1 set 4-6 reps
Tricep Cable Pushdowns….2 sets 4-6 reps
Lying Triceps Extensions….2 sets 4-6 reps
Day 2 – Back & Biceps
Barbell Rows….3 sets 4-6 reps
Cable  Rows….2 sets 4-6 reps
Pull-Downs….2 set 4-6 reps
Barbell Curls….2 sets 4-6 reps
Dumbbell Curls….2 sets 4-6 reps
Day 3 – Legs & Abs
Squats….3 sets 4-6 reps
Leg Press….2 sets 4-6 reps
Stiff Leg Deadlifts…2 sets 4-6 reps
Cable Crunches….3 sets 8-12 reps
Swiss Ball Crunches….2 sets 12-15 reps
Day 4 – Shoulders & Calves
Shoulder Press….3 sets 4-6 reps
Side Lateral Raises….2 sets 4-6 reps
Rear Lateral Raises….2 sets 4-6 reps
Calf Raises On Leg Press …. 3 sets 6-8 reps
Seated Calve Raises….2 sets 6-8 reps