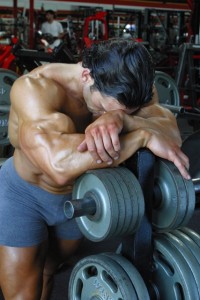 A common question I receive is about muscle soreness or actually a lack of muscle soreness after Max-OT training.  People want to know if they are not sore after a workout does that mean the workout was not effective or that they didn't work hard enough?
The simple answer is no.  Soreness is not an effective gauge of the success of a workout.  Remember the goal of a Max-OT workout is to overload the muscle in a 4-6 rep range plain and simple.  The goal is not to get a good "pump" or achieve a certain level of soreness.
Learn and execute the Max-OT principles to the best of your abilities and do not gauge the success of your workouts on your degree of soreness.