In this video I take a group of aspiring physique and bodybuilding competitors around my Powerhouse Gym in Adrian, MI and dissect the Max-OT workout principles.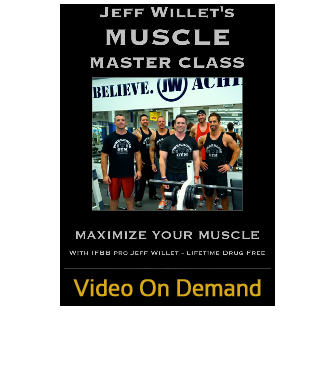 Learn the most effective exercises for each body part and see how to put it all together with a 5 day Max-OT plan.
Topics covered include:
▪ Set Volume
▪ Rep Range
▪ Warm-ups
▪ Exercise Selection
▪ Exercise Execution (See demonstrations off the most effective exercises)
▪ Training Frequency
▪ Plus a variety of muscle building tips!
If you are serious about your workouts and have a desire to maximize your muscle building potential, you will love this video. It's straight talk about a training system that helped me become one of the world's greatest drug free bodybuilders!
Run Time: 1:05
This is a Video on Demand which means you can download it or stream it to any device and watch instantly for only $9.95.