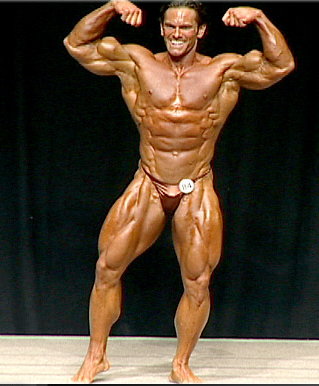 One of the most frequently asked questions I receive is regarding my opinion on the best way to workout.  I'm a little surprised I still get this question because I have countless blog entries, DVD's, e-books, Facebook and Twitter posts that all explain that I use the Max-OT principles. (Maximum Overload Training created by Paul Delia of AST Sports Science)   A simple look around my website will give you a good grasp of the method I feel is best.
No matter how you phrase your question, my answer will always be the same.  You can ask me 100 different ways and I'll tell you the same thing.  If I thought there was a better way to achieve maximum drug free muscle then I certainly would have trained a different way all these years.   Let's not forget I devoted 13 years of my life to the primary goal of achieving IFBB Pro status and if I thought for a second that a different method was more effective I would have used something other than Max-OT.
I've been involved in bodybuilding for over 20 years and early in my career I tried a variety of training methods like most people do.  The method that has worked the best by far is Max-OT. I've trained with the Max-OT principles exclusively since 1998.  When I adopted Max-OT I went from being a very good bodybuilder to being outstanding and winning 3 national titles plus an IFBB Pro Card.  Along with personal success, I've helped countless others around the globe implement Max-OT with fantastic results.
Max-OT is a low volume, high intensity approach designed to overload the muscles to create the best stimulus for development.  Here are the key Max-OT principles you will want to follow to maximize your results:
Train each body part only once per week.
Aim for 4-6 reps per set.
Do 6-8 total sets for larger body parts like Chest, Back and Legs.
Do 4-5 total sets for smaller body parts like Biceps and Triceps.
Select mostly free weight compound exercises.
Workouts should be concise.  If you are spending more than an hour in the gym you need to be more efficient.
This doesn't mean the only way to get results is by training with the Max-OT principles.  You can train many different ways and achieve varying degrees of results depending on numerous factors, however, I believe beyond a shadow of a doubt Max-OT is best.
My position is not to debate or defend the merits of Max-OT but to provide the best information I can to help you achieve maximum results.  If you choose not to follow my advice that is OK.  Use which ever approach you feel is best BUT if you are wondering my opinion on such questions as is 8-12 reps is better for muscle growth than 4-6 reps you should already know my answer.