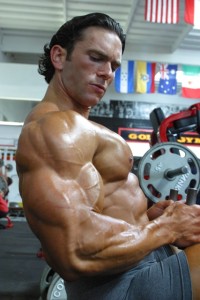 I've used the Max-OT (Maximum Overload Training) principles for over 14 years and have instructed countless others on this highly effective method with tremendous success.
Max-OT was developed by AST Sports Science founder and one of my mentors, Paul Delia. I had the privilege of working with Paul directly for four years when I lived in Colorado and worked at the AST Sports Science headquarters. That was the greatest educational experience of my life and also the most productive years of my training.
In that time I like to think that we refined the Max-OT principles even more and there is not a doubt in my mind it is the most effective way to train to maximize results.
Here are some key Max-OT principles you will want to keep in mind as you structure your workouts:
4-6 reps per set.
Each body part worked only 1 time weekly.
Select basic compound exercises.
Low set volume.
1 Week off after every 8-10 weeks of training.
Warm-up efficiently without inducing fatigue.
Keep cardio short and intense (16-20 minutes in duration).
If you perform cardio and weight training in the same session, do cardio after weights and not before.