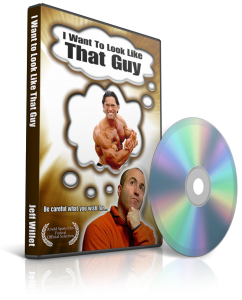 You've seen the internationally acclaimed documentary BUT you haven't seen it like this!
With this special edition DVD  you will see the internationally acclaimed documentary with 1 hour of additional footage and extended scenes PLUS a supplemental DVD with an extra hour of footage and conversations between me, Stu and Dr. Coughlin.  That's 3 hours of material showing you everything you need to know about what it takes to look like that guy!
We are still putting the finishing touches on this awesome DVD and adding more content.  Be sure to check my blog regularly for news and updates about the release date and other exciting new products and additions to my store that are all coming soon!