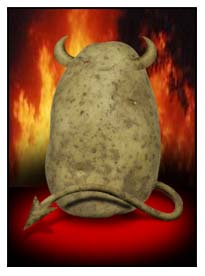 Based on a lot of questions I receive I think it is safe to say there is plenty of confusion about carbohydrate intake so I thought I would shed a little light on the subject.
As I always tell my clients, carbohydrates are neither good nor bad but they all have a glycemic index rating and you just need to understand how to select and time them correctly. 
Carbohydrates are an essential nutrient for building muscle and burning fat.  All carbohydrates are converted into sugar when you ingest them and that happens at various rates.  The glycemic index (GI) rating of carbohydrates measures the rate at which this process happens.  If a carbohydrate has a high GI rating it is converted into sugar rapidly.  Conversely if it has a low GI rating it is converted into sugar slowly.  Most of the day you want low GI rated carbohydrates but there are a couple specific times of the day where high GI rated carbohydrates are preferred. 
The carbohydrate selection and timing principles are pretty simple.  In a nut shell you want to choose high GI carbohydrates upon waking, directly before and after your workout in the form of a pre and post workout drink and consume high GI carbohydrates during the 3 hour window that follows your workout.  The rest of the day you want low GI carbohydrates.   (Note –  High GI carbohydrates should follow your workout no matter what time of day that is.  There is no danger eating carbohydrates in the evening if it follows your intense workout.)
For further insight on the topic I've included the following excerpt from my book "Inside the Mind of a Champion" titled Carbs Are Not The Devil: Maintain Smart Carbohydrate Selection And Timing Throughout Your Pre-Contest Diet
"……I've paid closer attention to post-workout nutrient timing this year more than any other. I've eaten more high GI carbohydrates and consumed more total calories within the 3 hour post workout time period. The result is I am bigger and leaner at 15 weeks out from a show than ever before.

I know this goes against typical bodybuilding ideology. More carbs should not equal a leaner physique according to the annals of pre-contest dieting. But when approached correctly, that is exactly what it can mean.

If you are selecting and timing your carbohydrates correctly, it will help you build and maintain muscle all the way through your pre-contest diet. The more muscle you build and maintain the higher your resting metabolic rate will be and this is obviously a desired effect for anyone trying to get as lean as possible. If you strictly reduce your calories from carbs and don't consume the right carbs at the right times you'll be setting yourself up for unnecessary muscle loss and thereby slow your metabolism……"
The moral of the story is don't fear carbohydrates.  You need them.  You need them to build muscle and you need them to burn fat.  The key is not avoiding them but rather selecting and timing them correctly.